Connect Clerks and Increase In-Store Conversions with a
Complete Retail Headset

System
More than just standard retail communication: x-hoppers is your all-in-one tool for in-store messaging and intelligent retail support!
Full digital communications everywhere in your shop and QR code-based call points.
Improve your in-store experience by leaps and bounds with:
+35% sales

by improving store efficiency and customer service
Ensure clerks give customers the instant responses that win sales now and customer loyalty in the long run.
150 hours

saved by streamlining workflow management
Improve communications with fully wireless headsets for retail stores that streamline everyday workflows and look ahead to the future of IoT in retail.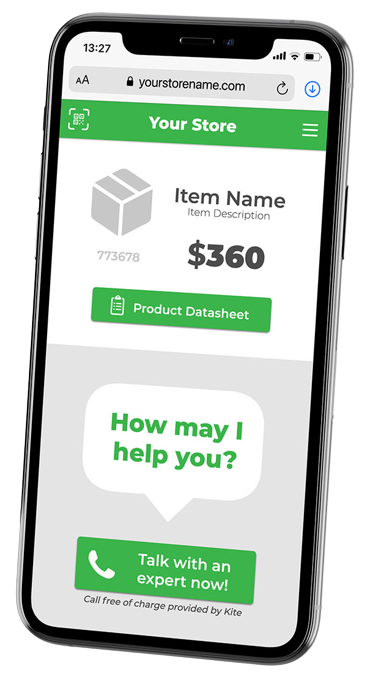 Scan the QR code to talk to us

Instant buyer alerts via touch-free QR codes for retail
Forget using dusty, germ-covered call-points around your shop! Transform every product into a touch-free call point with instant alerts to your clerks each time customers scan a QR code linked to in-store goods.
Secure conversations through DECT technology
Exclusively accessible by your store's x-hoppers devices, the DECT network ensures full privacy for all internal communications.
Predictive retail analytics on customer engagement
Track customer engagement with your products via the system's automatic logging of QR code scans, enabling you to build your own exclusive data systems for predictive retail analytics.
Jump ahead of in-store problems and your competition
The in-store experience is key to retail success. Even with the rise of eCommerce, options like in-store shopping and in-store pickup create the personal experience that wins lasting customer loyalty.
However, plenty of day-to-day issues hold shops back from reaching their full potential.
When retail communication problems pop up, shops have to work against: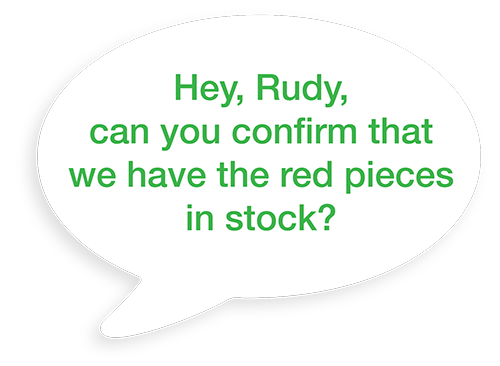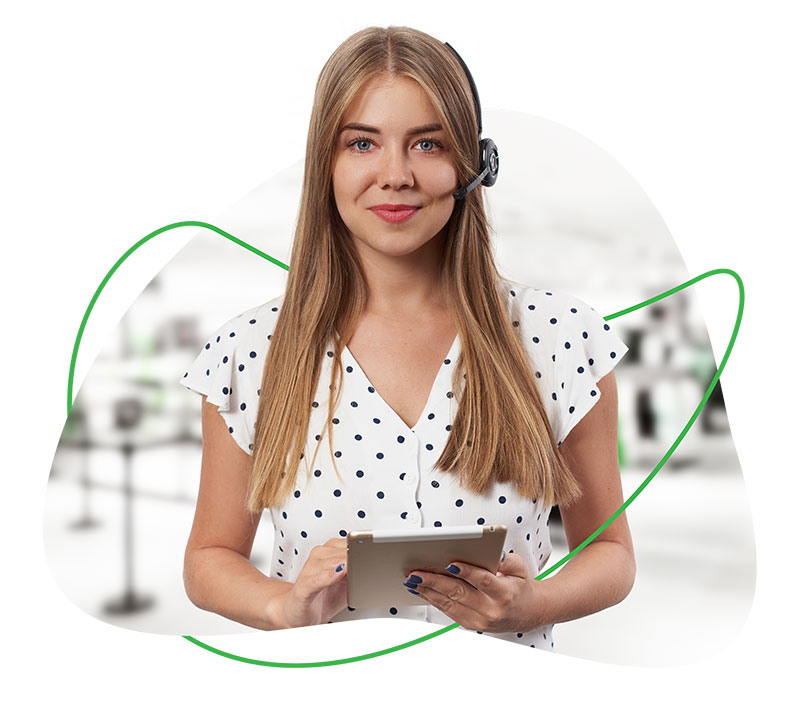 How do you leap over all these obstacles?
With the full power of a VoIP phone solution for retail environments
Here's where x-hoppers jumps in:
x-hoppers connects all of your shop's employees on one voice channel to ensure your entire sales team can tackle problems as they arise, creating a more positive in-store experience and helping you increase conversions. Plus, x-hoppers is perfect for gathering and generating predictive data in your retail setting thanks to its functionality as a completely integrated retail software solution.
Operating as a complete retail headset system, x-hoppers goes beyond traditional retail communications with headsets that syncs to a smart communication platform hosted in the Cloud. On this channel, every clerk is connected to one another while also fully available to receive in-store call point alerts and even external calls from customers.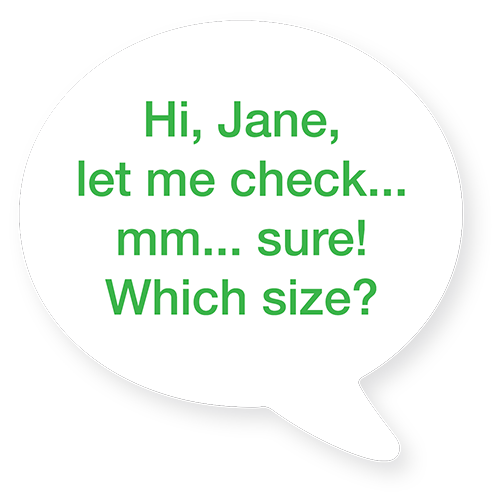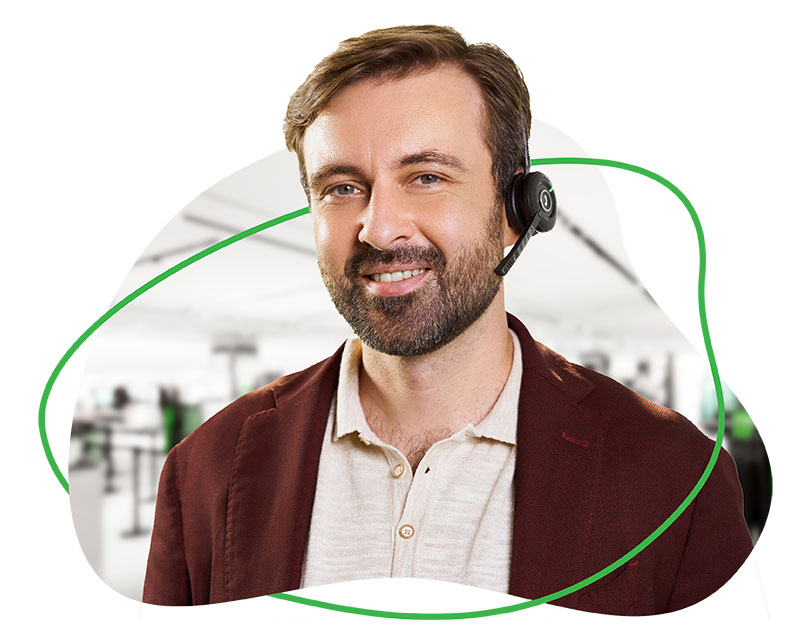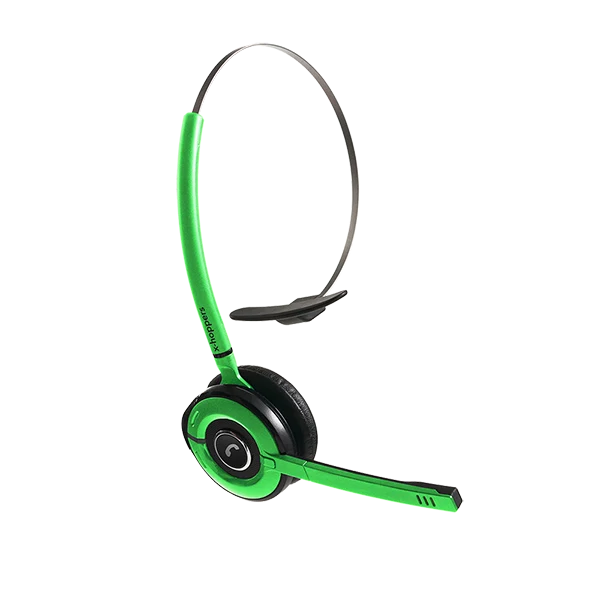 Each headset is muted by default to prevent chatter on the network. To talk to colleagues, simply push the Call button once, then push it again to return to mute.
To answer incoming calls, just push the Hook key and the headset will automatically connect to the next customer in the call queue. At any time, you can even switch from the external call to the clerks' channel (and back again) with another push of the Hook key.
With x-hoppers, internal collaboration and external communication are unified into one device — all run by a system that integrates no-contact call points anywhere in your store.
When a customer scans a QR code, clerks are instantly alerted that help is needed in the relevant section of the store.
More data. Faster responses. Better experiences.

That's x-hoppers
Choose your
x-hoppers

kit for a full retail headset system
* The recommended number of base stations for your setup will vary depending on the size of your store.
Enterprise solution bundle
Create your custom

bundle tailored to your needs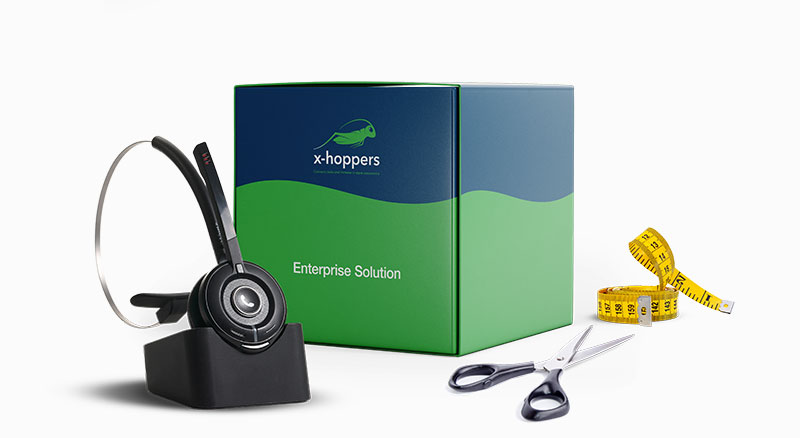 Instant customer alerts and robust retail store analytics
How x-hoppers puts you one jump ahead:
x-hoppers allows you to create QR codes at products or custom totems, which the x-hoppers system logs each time they're scanned. Use these QR codes as no-contact call points to alert store clerks and gather retail shopper data right in your store — the perfect foundation for building predictive analytics in your retail business.
Answer inquiries, instantly
With x-hoppers, employees can contact colleagues right away to give customers accurate information on inventory, policies or any other request.
Call centers on your store floor
Calls to your store can be answered directly through the x-hoppers retail headset system to let store clerks act as customer service reps when needed.
If customers are causing issues, x-hoppers allows employees to request help from dedicated staff or management.
Report damage when it's noticed
With the convenience of the x-hoppers hands-free communication headset, any employee can instantly report damaged products to line up a quick replacement.
Immediate security alerts
When clerks are in constant communication, your store gets an instant security solution. Employees plugged into x-hoppers can instantly report potential threats to maintain safety.
Theft prevention & reporting
Amplify retail security systems with constant retail in-store communication. Using x-hoppers, employees can report witnessed or suspected shoplifting right away to more consistently reduce shrinkage.
No more empty store floors
By hitting one button on their x-hoppers headset, employees can alert their team of their breaks and ensure there's always someone standing by to assist customers.
The Technology Behind x-hoppers
For effective retail communication, headsets need stable networks. That's why x-hoppers is built on DECT (Digital Enhanced Cordless Telecommunications) technology, creating secure and reliable communications on a local channel exclusive to your store. Thanks to DECT capabilities, x-hoppers runs on a secure, small network for your shop separate from Wi-Fi.
Every x-hoppers device is fully wireless and entirely rechargeable simply by returning it to the included charger station. When taken off the base station, the headset will automatically connect to a conference shared by all x-hoppers devices in the store. The conference includes built-in failover, and if an individual x-hoppers headset is disconnected from the conference (whether due to user error or an outage) the device will automatically reconnect within 1 minute.
At the end of a shift, employees can hang up their x-hoppers headset simply by returning it to the charging stand, which automatically disconnects it from the shared audio conference.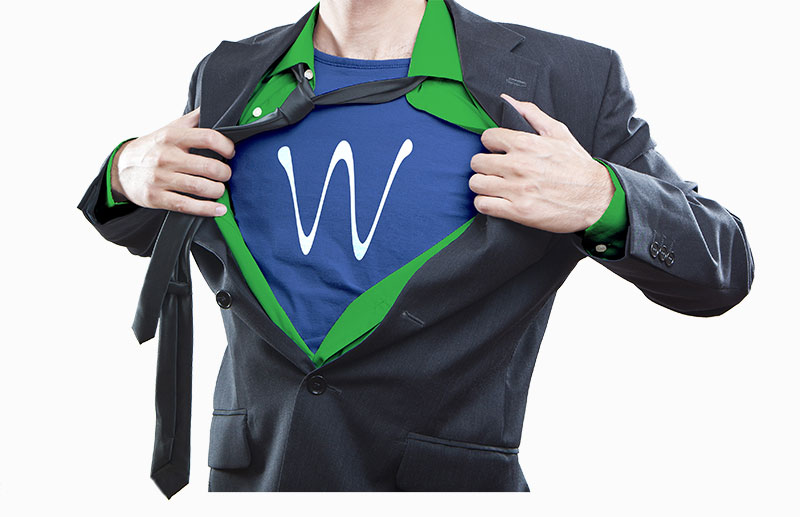 x-hoppers relies on theWildix technology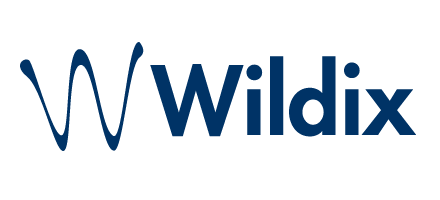 Simple to learn and convenient to use — that's how x-hoppers helps your shop get the jump on in-store issues.
Request more information on x-hoppers
Expand Your Wildix Experience
Take your retail technology to the next level by integrating additional software solutions from Wildix alongside x-hoppers. Wildix features a complete lineup of VoIP solutions and phone systems, all hosted in the Cloud, to perfectly connect your store floor to the back office or external sites.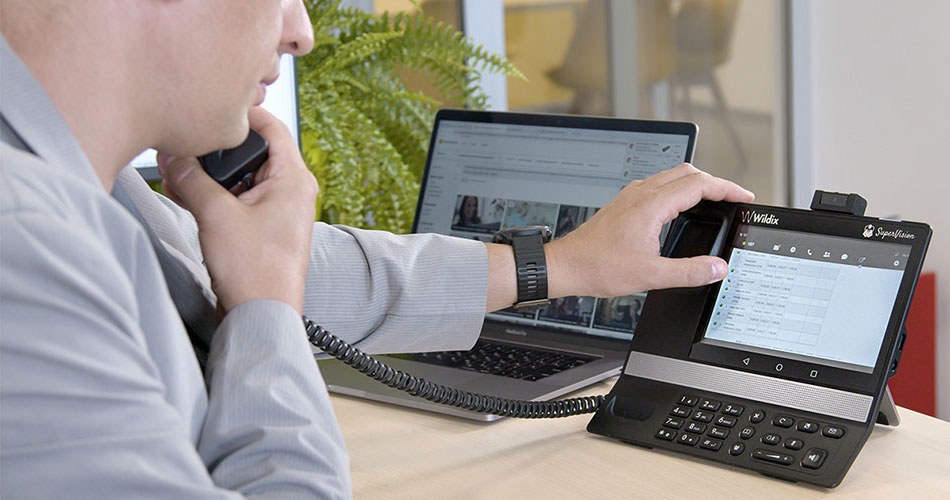 Retail Communication on Landing Pages
Reach your ecommerce customers right where they shop — on your company's webpage — with Wildix WebRTC Kite: a web add-on that allows customers to instantly contact representatives from your store. With WebRTC Kite, you'll have instant communication with online customers and access to data perfect for building analytics in your online retail environment.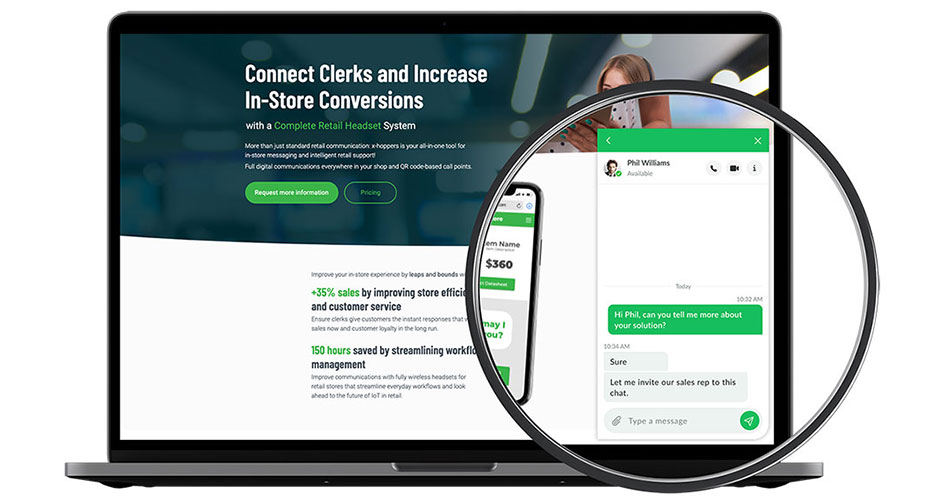 Wildix for Contact Centers
Collect even more data from ecommerce and retail analytics with Wildix's suite of contact center technology. Perfect for traditional contact centers or even smaller customer service teams, Wildix solutions provide you with total call reporting analytics for in-depth information on customer behavior and KPIs.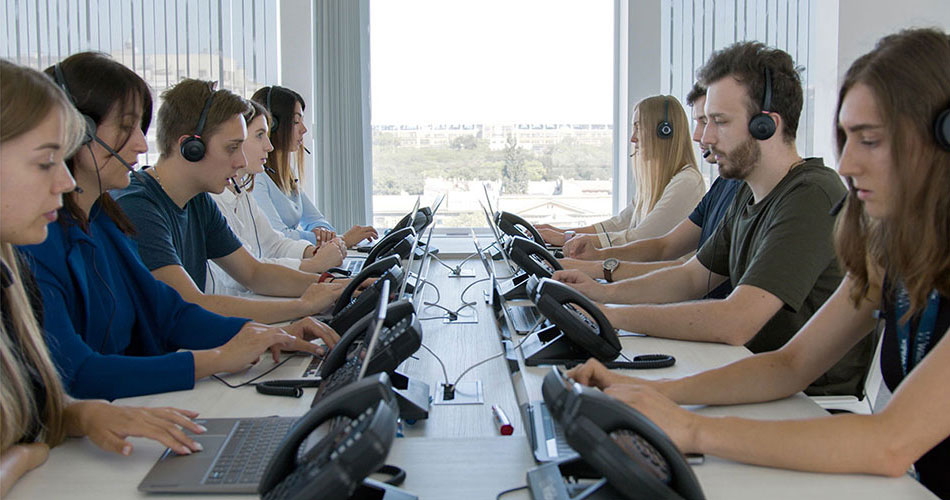 Do you have store associates managing inventory and your supply chains? Bring them the convenience of digital collaboration with the Wildix W-AIR line of DECT devices, the perfect solution for walkie talkie-style communications. Using secure DECT channels and built for durability, Wildix W-AIR devices ensure even non-customer-facing employees stay in touch with one another.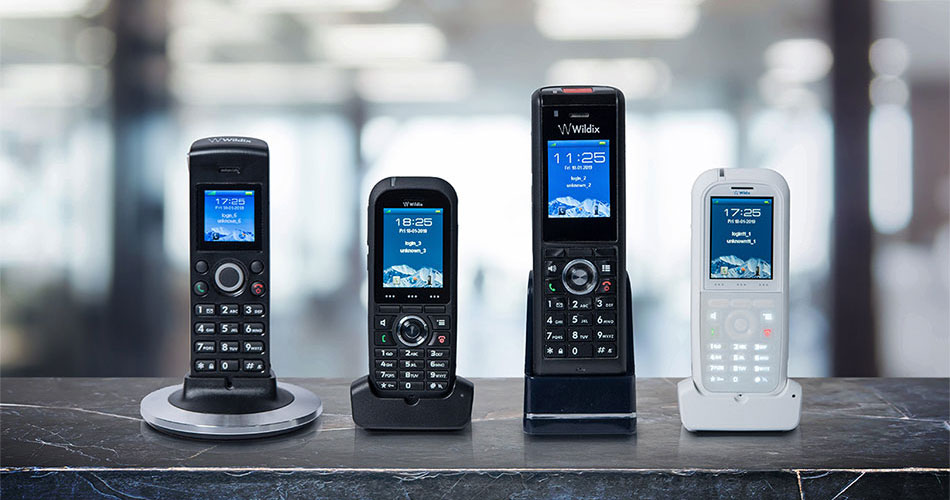 Choose your bundle or request more information on x-hoppers
Wildix EE OÜ – Holding Company Laeva tn. 2, 10111, Tallinn, Estonia VAT ID: EE 101984698
Wildix Inc. 175 S. Third Street Suite # 1050 Columbus, Ohio 43215